MULTIMODAL MRI APPROACH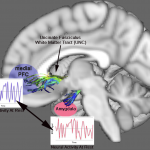 We use various types of MRI pictures to examine the size, shape, function, and connectivity of the brain.
3D Structural (T1/T2) MRI allows us to examine the size and shape of brain regions important in cognition, emotion, and memory.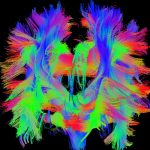 We use diffusion MRI (e.g. DTI, HARDI, Q-ball) to examine white matter microstructure and connectivity of brain regions.
By using functional MRI (fMRI), we can indirectly assess brain activity during certain tasks (i.e. processing faces or learning new word pairs) as well as at rest.
---
GROWTH CURVE MODELING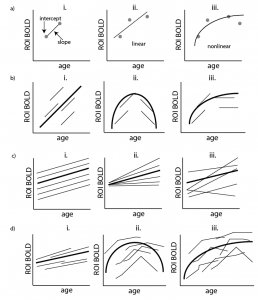 One of the best ways to understand individual differences in risk vs. resilience is to measure the same person multiple times and compare how their brain and behavior changes as compared to other individuals. By doing so, our lab hopes to better understand how the brain and subsequent behavior develops across various stages of the lifespan. We use complex statistical modeling, known as growth curve modeling (or multi-level modeling), to better understand neurodevelopment.
---
TEAM-BASED AND TRANSLATIONAL NEUROSCIENCE
Our lab believes in the philosophy that by working together we are more likely to solve the challenging questions about neurodevelopment and risk vs. resilience for mental health.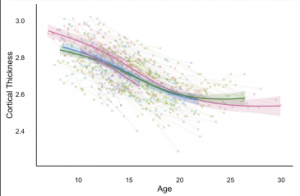 For example, Dr. Herting has teamed up with Dr. Kathryn Mills, Dr. Christian Tamnes, and other investigators to study how brain structure develops across childhood and adolescence. By using multi-level modeling, we have been examining trajectories of brain growth in data from Norway, The Netherlands, University of Pittsburgh, and NIMH. By taking this team approach, we are able to help replicate findings within the field of neurodevelopment.
When possible, we also aim to integrate knowledge from animal neuroscience. By taking this approach to human research, we aim for a better understanding of how cellular and molecular mechanisms may link to our human MRI results.